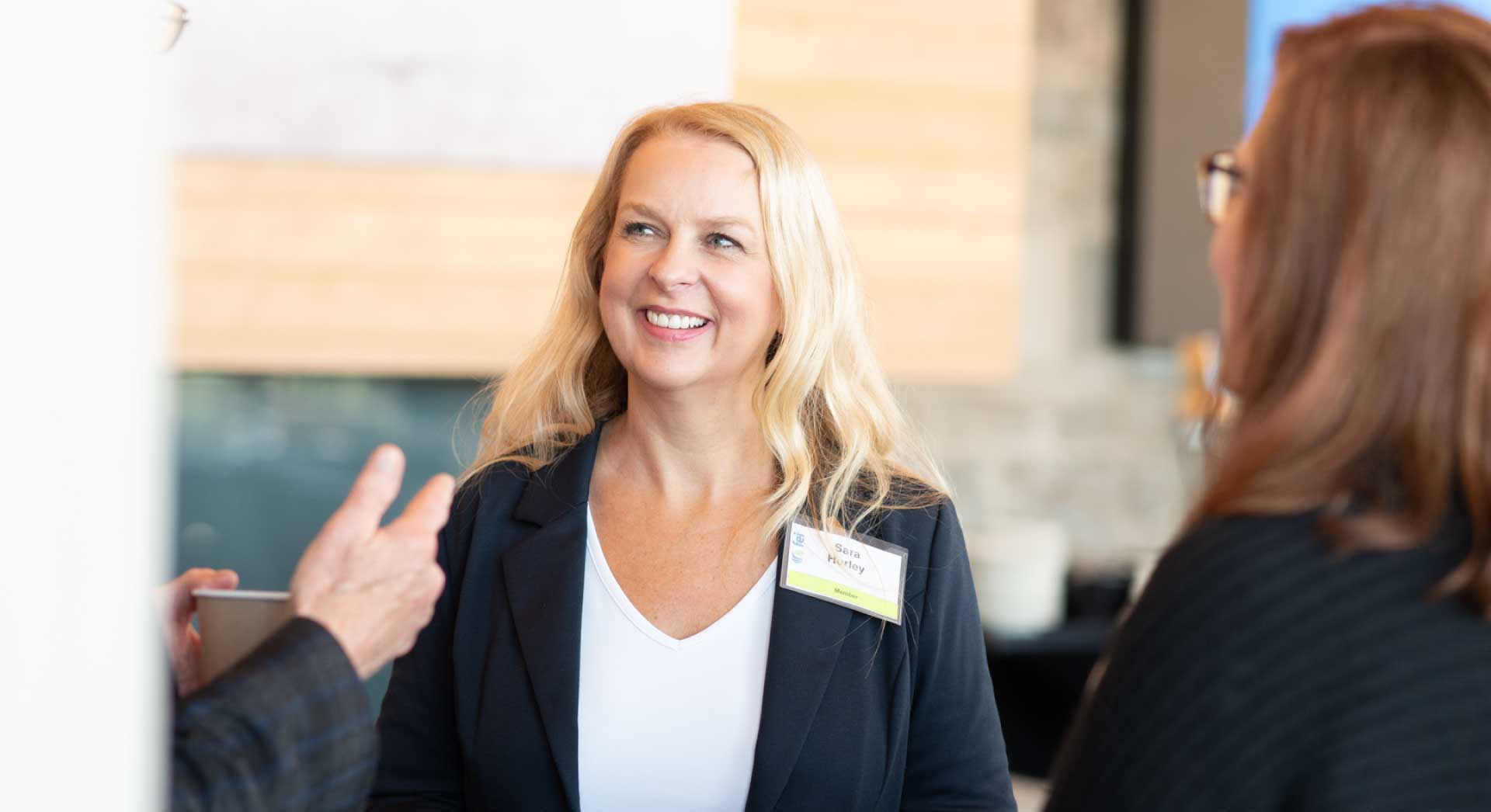 Become a Member
Grow Personally & Professionally
When you become a member of your local FEI Eastern Wisconsin Chapter, you'll be able to participate in numerous in-person local events where you can learn and network with other leaders in the financial industry.
9,000 National Members
200 + Eastern Wisconsin Members
30+ Annual Local Events
Do I qualify for membership?
FEI membership is open to financial leaders who perform some or all of the duties of a financial executive, as defined by FEI and who serve companies of sufficient size to meet FEI's qualifications. Applicants for membership must meet the specified requirements, and must hold a FEI qualifying title. Click below for typical qualifications.
F3 for Emerging Leaders
Not qualified to become an FEI member?
Future Financial Forces (F3) is open to any financial professional in Eastern Wisconsin who has completed a four-year degree related to finance who doesn't yet qualify for a full FEI Executive Membership via their own credentials or those of their employer, all at no cost.
Peer and Senior Leader Networking
Roundtable Discussions
Chapter Events
Mentorship Program
And More


Typical Qualifying Titles
Chief Financial Officer
Chief Accounting Officer
Controller
Treasurer

Vice President of:

Finance
Planning and Analysis
Taxes
Pension Fund Investments
Risk Management

Director of:

Finance
Taxes
Treasury
Accounting
Audit Committee member*

Senior Manager or Manager:

Accounting
Auditing (General/Internal)
Borrowing & Investments
Budget, Cash, Collections
Compliance, Country, Credit
Finance, Corporate Finance, International
Finance, Project Finance, Trade Finance
Financial Analysis, Financial Planning &
Analysis, Financial Reporting
Foreign Exchange
Investor Relations, Planning, Pension &
Investment
Risk
Taxes
Treasury

* Excludes client-facing individuals and professionals currently employed by audit firms, consulting firms and service providers
Qualifying Company Criteria
$2 million in net worth, or
$6 million in capital (combined net worth and long-term debt), or
$10 million or more in annual revenues
$8 million in operating expenses
$200 million in total assets (Financial institutions)
$40 million total assets (Government corporations / authorities)
FEI Membership Benefits
Leading industry research
Exclusive members-only online community, FEIconnect
Complimentary registration to select national conferences
90+ webinars each year at no additional cost
Reduced event fees and CPE credit opportunities
Curated content via FEI Daily
Networking opportunities with finance leaders across all industries through 65 U.S. chapters
Leadership development through FEI Committee membership and other volunteer opportunities
20% subscription discount to FEI's affinity partner idaciti, to access and analyze the most up-to-date financial data
Access to regulators at the FASB, IASB, US SEC, PCAOB, FAF, US Treasury, IRS, and more